Owner: Cheryl Eighmey
Groomer: Felicia Ruth White
Phone: ( 607 ) 563-7505
Fax: ( 607 ) 563-7525
Facebook: Hannalore Kennel
Address: 15673 County Highway 23, Unadilla New York , 13849
HELLO TO OUR 2 LEGGED AND 4 LEGGED FRIENDS AND VALUED CUSTOMERS!
As you may be aware, we have not increased the price of doggie-day care & boarding in the past 10 years, while overall operational and staffing costs have increased year by year. To stay afloat(!) we need to raise the price of doggie day care & boarding services. New prices are effective Tuesday, February 1, 2022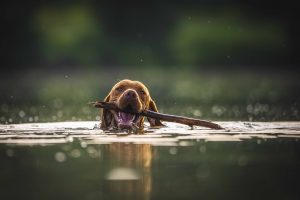 Hannalore Kennels is a home based, family owned and operated business located in Unadilla New York, just off exit 10 of Interstate 88.  We are devoted to the comforts and needs of your pets.  We  will provide a safe, comfortable place for your pets to come, play and stay….while you are away.
Hannalore Kennels is open 8-10 am and 4-6 pm, Monday though Saturday. We are closed on Sunday; however, we will open at 9:30 am sharp. and 5:30 pm sharp, if needed by a client. A $ 10 extra fee will apply for any Sunday pick up or drop off . We are also closed on some holidays, like Thanksgiving and Christmas, so plan on dropping pets off the evening before these holidays. Our hours are firm, unless you have an emergency, and need our services outside our regular hours; sometimes special circumstances may apply. We are closed to the public during the middle of the day, as we are very busy grooming, training, playing, snacking and napping!
Reservations are required for all boarding and grooming appointments. This can be accomplished through e-mail, Facebook, and by phone. However, since so much information must be exchanged, by phone is the best and most preferred method.
In Case Of Emergency: Please call and leave us a message. We will return your call as soon as possible. If your emergency occurs during our open hours, you may just come in, provided you are a regular client with up to date information on file. A phone call is always appreciated so that we can be prepared for your pet.
We also breed and show Australian Shepherds, (Ask about our puppies for sale!)
Feel free to contact us for more information.
Services:
Pet Boarding
All Breed Professional Dog and Cat Grooming
Doggy Daycare
Obedience Classes
AKC Star Puppy and Canine Good Citizen Tests
Grooming Classes
Private Dog Training
You and your pets are always WELCOME!